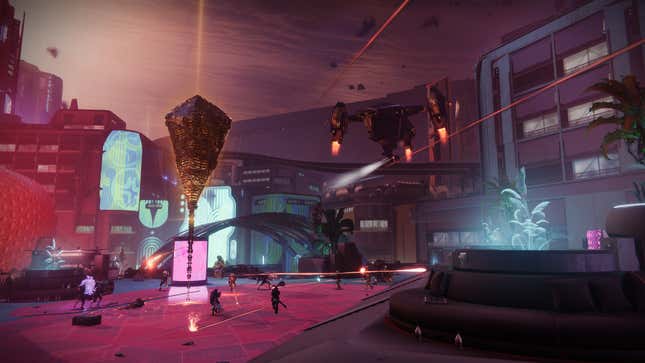 If you've played Destiny 2 at all in the weeks since Lightfall released, you've probably died more than once to a Thresher. The nondescript Cabal gunships have been utterly destroying players since the new expansion hit, but some much needed relief is finally on the way.
This Action Game Asks What If Ninja Gaiden Let Its Hair Down
Lightfall made everything in Destiny 2 much, much harder. New power deltas made Nightfalls and Lost Sectors a slog, while simply patrolling the new Neomuna zone was a certain death sentence for players who hadn't finished grinding the main campaign yet. And even the most powerful and experienced Guardians didn't stand a chance against Threshers, which occasionally spawn in Neomuna in addition appearing in a handful of story and strike missions.
Read More: What We Love And Hate About Destiny 2: Lightfall
They hover in the air above public events and near squads of Cabal ground troops, and if you hear the loading bay for their missiles it's already too late. Most attacks in Destiny 2 will bring players to the brink of dying but won't one-shot them. But in recent weeks, Threshers have proved one of the most brutal and annoying exceptions to that rule. No longer.
G/O Media may get a commission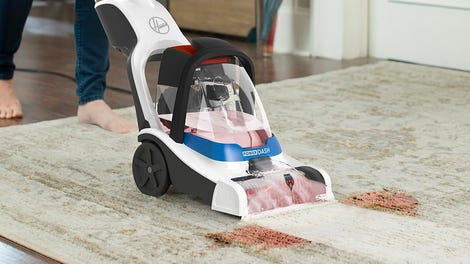 26% Off
Hoover PowerDash Pet Compact Carpet Cleaner
Bungie revealed that Thresher damage output would be one of the tweaks coming in a hotfix on Thursday. "We know those Threshers were a little spicy, but you can do whatever you set your mind to, including not dying to Threshers, with tomorrow's hotfix," the Destiny 2 team tweeted. "Don't let those dreams be dreams." The update is now life with the full patch notes here.
It's very good news, soplayers instantly rejoiced as word spread on Twitter and the game's subreddit, but questions still remain about a larger damage bug that's been raising questions within the community. Anecdotal reports and tests have established the presence of a framerate bug that causes projectile attacks to do extra damage when Destiny 2 is running at a higher FPS. Thresher missiles are one of the things impacted, but there are others as well.
Playing at 60 FPS on PS5 or Xbox Series X/S makes the issue more noticeable, especially in challenging end-game content where players are well below the power level of their adversaries. It's even worse at higher framerates, however, which some players on PC with particularly powerful gaming rigs take advantage of. So far, Bungie hasn't weighed in on that issue more generally, and declined to comment when Kotaku asked about it a couple weeks ago.
At least for now, there should be one less culprit. It's just in time too, considering this week's story mission forces you to shoot one down in order to progress. I won't say how many times it killed me, but for a moment I felt like I was back playing Elden Ring again.