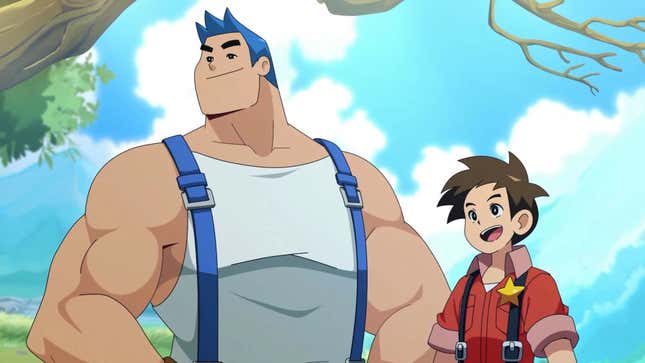 Nintendo always likes to sneak up on us with its Nintendo Direct upcoming product showcases. After only a day's warning, tonight we found ourselves bombarded by news of the Japanese giant's gaming plans for 2023. Here is everything we saw.

Hollow Knight: Silksong's New Gameplay Trailer Is Living Rent-Free In Our Brains
---
Metroid Prime Remastered
It finally happened! After so many years of rumors, of whispers, of dashed hopes, the original Metroid Prime has received its second complete remastering since its original GameCube release. It's now looking soooo good for the Switch. And it's out in 2027. Only kidding, it's out right now!
Read More: Metroid Prime Remaster Is Finally Coming To Switch
---
Advance Wars 1+2 Re-Boot Camp
After the last-minute cancellation of April 2022's expected release of Re-Boot Camp—a peculiar response by Nintendo to Russia's illegal invasion of Ukraine—things went worryingly quiet regarding the presumably finished Advance Wars remake. So it's with some relief that we see Nintendo finally acknowledging it once again, and with a release date of a year later than first intended: April 21.
G/O Media may get a commission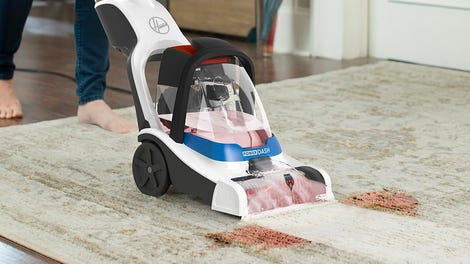 26% Off
Hoover PowerDash Pet Compact Carpet Cleaner
Read More: Nintendo Finally Releasing Switch Game It Delayed Due To Russia's Invasion Of Ukraine
---
Samba de Amigo Party Central
The classic 1999 Dreamcast rhythm game, in which players used maracas as controllers, is back. While it was given a mediocre re-release for Wii in 2008, that was the last time we saw the Latin music bonanza until today. With Switch Joy-Cons plenty capable of being waved around like maracas, it's bizarre it's taken this long. It'll be out in the summer.
---
Kirby's Return to Dream Land Deluxe
Thanks to the success of last year's Kirby and the Forgotten Land, this remake of 2011's more traditional 2D Wii game is getting a lot more attention than the perennial Kirby outings usually do. With new abilities and sub-games, let's hope it can meet those new-found expectations.
---
Bayonetta Origins: Cereza and the Lost Demon
Featuring Cereza's life as a young girl, this is to Bayonetta as Muppet Babies is to The Muppet Show. None of that's true, but imagine if it were. Well, it is about a young Cereza, and her demonically possessed cuddly bear, Cheshire. See, now you think we're lying about that, but it's entirely true. It's out March 17.
---
Master Detective Archives: RAIN Code 
The new game from many of the developers behind Danganronpa looks suitably bizarre. It's a detective mystery, where you play an amnesiac trainee detective, who is haunted by a ghostly creature. You know, one of that genre. It's going to feature an ability called "post-cognition," which we're pretty sure is otherwise known as "remembering."

---
Disney Illusion Island
Given the stunning art (matching the style from the TV series Mickey Mouse Shorts), and its similarities to Cuphead, it seems a surprise there hasn't already been more buzz surrounding the first entry in Disney's long-running Illusion series. So thank goodness for some more footage tonight. It's out July 28.
---
Pikmin 4
It's Shigeru Miyamoto's beloved child, and we accept there will have to be more Pikmin if there's to be more of everything else we would rather he were focusing on at Nintendo. In development for a decade, and apparently "almost complete" in 2015, it's going to be great, and we now know, out in July this year!
---
The Legend of Zelda: Tears of the Kingdom
The main reason for tuning in tonight was to see if we'd see a shame-faced Hidemaro Fujibayashi confessing that they just need a little longer, and announcing a delay. But did they? Did they? No they did not, but rather finally showed a bunch of brand-new footage.
Read More: New The Legend Of Zelda: Tears Of The Kingdom Trailer Is Our Best Look Yet
Read More: Zelda: Tears Of The Kingdom Is Nintendo's First $70 Game
Read More: Nintendo Switch Deal Will Let You Grab $70 Zelda For A Lot Cheaper
---
Xenoblade Chronicles 3 Expansion Pass Vol. 3
It's some more Xenoblade Chronicles 3, with "special in-game outfits." Oh yes. Volume 3 of DLC is out February 15, with Volume 4 later this year.
---
Fashion Dreamer
"Suggest new outfits for them to grow as an influencer" were words used to describe this game, which until tonight was a sentence that had only been uttered in the deepest levels of hell. It's out some time this year.

---
Tron Identity
Mike Bithell is back with another indie approach to a movie license, this time Tron. It's a decision-based adventure, which is a unique approach to such a typically frantic franchise.
---
Ghost Trick: Phantom Detective
Possessing objects as a ghostie allows you to try to change fate. Or break things. This remaster from Ace Attorney creator Shu Takumi is out this summer.
---
Dead Cells: Return to Castlevania DLC
It's Dead Cells, but it's Castlevania! It's some sort of deviant alchemy that no one stopped to ask whether they should. Thank goodness. This looks spectacular, especially if you've always wanted to play a version of Castlevania where you can't get off the first level, and end up watching it on YouTube.
---
Deca Police
"Harvard just turned into a cat," is key video game dialogue. "In this crazy town, we must use whatever's necessary," is more. This looks fantastically bonkers.
---
Splatoon 3 DLC
In the most peculiarly low-key opening to a trailer ever, Splatoon 3 revealed new expansion pass details, with Wave 1 Inkopolis due out in the spring, giving us a location from the original game and performances from the Squid Sisters. Wave 2 is Side Order, and comes out later in the year, and has the most astonishingly different sepia, arty aesthetic.
Read More: Splatoon 3 Gets Surprise Expansion With New DLC Out Soon
---
Fire Emblem Engage Expansion Pass
New spells and characters are arriving in what Nintendo's calling Waves 2 and 3. Wave 2 adds Hector, Emblem of Strength, Camilla, Emblem of Revelation, and Soren, Emblem of Acumen. Wave 3 will offer Chrom and Robin, Emblem of Bonds, Veronica and Emblem of Heroes. Then later, Wave 4 will add a new story called Fell Xenologue.
---
Harmony: The Fall of Reverie
A very stylish-looking visual novel has you traveling between two worlds, siding with gods called Aspirations.
---
Octopath Traveler 2
A demo with the game's opening hours is now available on the eShop, in this sequel to the quite-well-loved old-school JRPG. It looks as retro-beautiful as the first.

Read More: Octopath Traveler 2 Has A Free Demo On Switch, And You Should Play It
---
We Love Katamari: Reroll + Royal Reverie
You can play as the young king in five new levels, along with a new camera mode, in the endlessly re-released roly-poly game about sticking random shit to other random shit.
---
Etrian Odyssey Origins Collection
The three classic Etrian games have been modernized and bundled, ready for a June 1 release. You can also purchase them separately, and they have automapping now.
---
Sea of Stars
Pixelly RPG goodness from the creator of the splendid Messenger, you can bet your bottom this is going to be one heck of a tribute to the genre's '90s classics.
---
Omega Strikers
It's soccer, but the ball's on fire, and some people are enormous animals.
---
Nintendo Switch Online gets Game Boy(s)
Game Boy finally arrives on the retro collection, including the OG GB, as well as Game Boy Color. And GBA! At last. The Expansion Pack version of the service will offer some all-time classics, including Super Mario Advance 4: Super Mario Bros. 3, Wario Ware Inc: Mega Microgame$, Kuru Kuru Kururin, Mario Kart Super Circuit, Mario & Luigi: Superstar Saga, and The Legend of Zelda: The Minish Cap. 
Read More: Nintendo Switch Gets Game Boy, GBA Games Today
---
Fantasy Life i: The Girl Who Steals Time
A "fantasy life game," in which you meet a mysterious girl on an abandoned island, then travel between the past and present to do all that good Animal Crossing-style island business.
---
Professor Layton and the New World Of Steam
It's more Professor Layton! Do you need to know more? No, good, because the trailer contains absolutely nothing useful whatsoever. Pretty, though.
---
Mario Kart 8 Deluxe Booster Course Pass Wave 4
Yoshi's Island is a brand-new course, and Birdo is finally added to the game some three hundred years since its original release. There should be eight new courses total, although expect the rest of them to be recycled from older games. It's out in spring.
Read More: Mario Kart 8 Gets New Track And A Fashionably Late Birdo
---
Baten Kaitos I & II HD Remaster
Sisi got more excited about this than everyone else did about Metroid Prime. I'm pretty sure they made up new swears. Anyway, the two oddball GameCube RPGs have been remastered for the Switch.
---
And that's everything they showed at today's Nintendo Direct. Did you think it lived up to the hype?