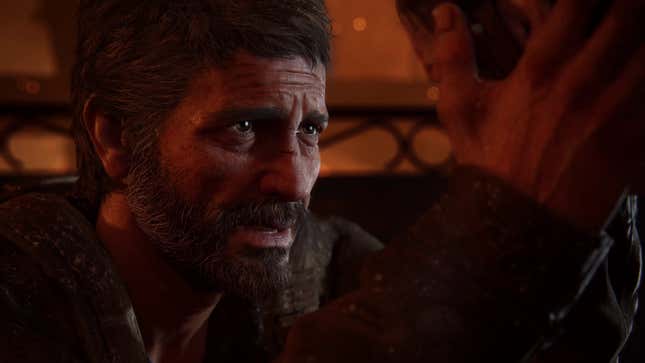 The Last Of Us—a zombie apocalypse game, you might have heard of it—was finally released on PC this week. That's good news for anyone who hasn't managed to play it over its past three releases on various PlayStation consoles, but the bad news is that, at launch at least, the game isn't at its best.

Thank You, PS Plus, For Making My Backlog Even Bigger
At time of posting the game only has a 33% positive rating on Steam, a figure and timeframe that has little to do with the quality of the game itself, and everything to do with the condition it has released in. Player's complaints are many, but they boil down to a few widespread issues like:
Freezes: The game is locking up at all kinds of random places, sometimes on its own, sometimes taking Steam (or the whole PC) with it.
CTD: The game is constantly crashing to the desktop for many users.
Performance: Players are complaining that the game places far too much strain on the CPU rather than the GPU, and that as a result performance is nowhere near as smooth as it should be relative to their systems.
G/O Media may get a commission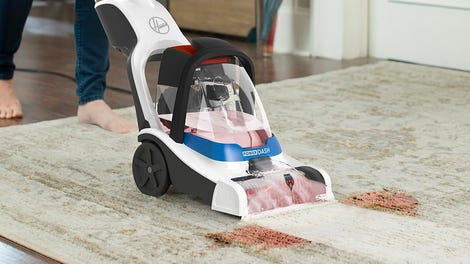 26% Off
Hoover PowerDash Pet Compact Carpet Cleaner
Mouse stutter: Now this one is funny. Apparently using the keyboard + mouse results in stutters. Using a gamepad removes this. So there's a control-based performance hit? Wild (this was also reportedly an issue with the Uncharted ports as well).

Some of my favourite Steam reviews include:

Wow this runs like crap
The single worst PC port I have ever seen. Waited 10 years for the game, avoiding any and all walkthrough videos, reviews, spoilers and etc. and this disgusting excuse of a port ruined every single ounce of excitement I had for the game. Building shaders for almost 2 hours now, crashes in main menu while building shaders every 5 or so minutes.
Terrible optimization. Game takes more than 8 gigs of VRAM on medium settings, 100% CPU utilization in menu. And the temps are really high too. Probably going to refund soon.
Pre-purchased & pre-loaded. Launched it as soon as it was ready. Went to the setings. Turns out this game is eating up nearly 10GB of VRAM at 1440p max settings (game defaulted the settings to maximum). I'm running a RTX 3080 Ti with 12GB VRAM, mind you. Never could get past the menu screen which always crashes when the game displays a notification at the bottom right corner that reads 'BUILDING SHADERS'.
While you'd expect this stuff will be fixed (or at least improved) in the months to come, it's starting to become a disappointing pattern that many of Sony's big PlayStation ports are hitting with performance problems on PC. Horizon was a mess, Uncharted suffered from many of these same problems and now this. Sure, there's encouragement to be found there too—Horizon overcame its early struggles to be a damn fine experience on the PC—but these bad first impressions aren't helping anyone.
For what it's worth, Naughty Dog has responded to the issues, saying:
The Last of Us Part I PC players: we've heard your concerns, and our team is actively investigating multiple issues you've reported. We will continue to update you, but our team is prioritizing updates and will address issues in upcoming patches.