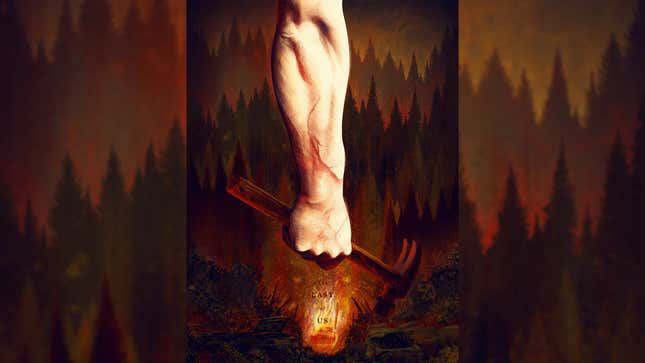 With the finale of The Last of Us' excellent TV adaptation behind us, we're once again stuck in that space of moral uncertainty. But even for those of us who have played The Last of Us' game sequel and are more than familiar with its emotionally intense ups and downs, it's hard not to get excited over what's to come. While season two is still a ways away, that hasn't stopped series co-creator Neil Druckmann from teasing us all with some awesome art that dates back to the promotion of the second game in 2020.
A Foe From The Next Team Ninja Game Is Giving Me Sekiro PTSD
The choice to use this art is clear: After speculation over who is likely to play the sequel's alternate protagonist, Abby, there's been a loud and clear call for the actor to reflect the character's signature ripped muscles. It appears that Druckmann has, at least, heard that call.
Read More: The Last Of Us Season 2 Better Make Abby Ripped, God Dammit
When The Last of Us was originally released in 2013 for the PlayStation 3, its morally ambiguous ending at the time meant that, should there be a sequel, virtually anything could happen. For many who watched the conclusion for the first time just a mere two weeks ago, that feeling is likely to be alive and well once more. Neil Druckmann, co-creator of the original game and TV adaptation, has added fuel to your fiery speculation with a lovely image from artist Kevin Tong that was used to promote the game's sequel back in the 2010s. If you've played the sequel, then you know exactly what's going on here, if not, well, strap in for the day you find out just what that's all about.
G/O Media may get a commission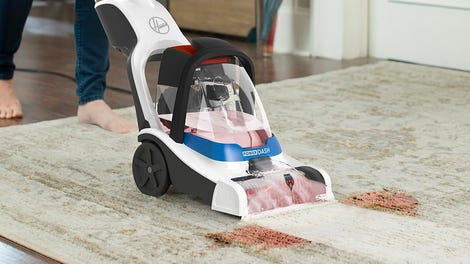 26% Off
Hoover PowerDash Pet Compact Carpet Cleaner
Whose arm is that?
Last night, Druckmann tweeted out a reminder that, given season one's finale on March 12, there'd be no episode on Sunday night, March 19. Teasing that "season [two] is already on its way!" he ended the tweet with "endure and survive!" and a picture of a notably "jacked forearm," as one tweet reply put it, driving a hammer into a burning car, with dark, fittingly northwestern evergreen trees in the background.
While the art might have you thinking it's promoting season two of the show, and isn't entirely wrong spiritually, the genesis of it lies with artist Kevin Tong, who produced it and a matching mirror image one in coordination with Naughty Dog to promote the game's sequel.
The mirror image switchblade (hmm, who would own such a thing?) image had first poked up around 2016, with a tweet from Tong celebrating #OutbreakDay2016.
After a variation on that very poster, and following the announcement of The Last of Us: Part II, the image Druckmann tweeted out this past Sunday appeared in 2017, showing that very muscular arm.
Killer The Last of Us posters aren't the only game-inspired art Kevin Tong has produced. Previously, he produced art in coordination with Legendary Pictures for the Warcraft film, featuring posters for both the Horde and Alliance.
He's also created art in the Halo universe, featuring a pretty sweet illustration of Captain James Cutter, easily one of the best Halo characters that sadly never gets much screen time outside of the two tie-in RTS Halo Wars games. Similar to The Last of Us images, narratively opposing sides face off in mirror images, with the Banished leader, Atriox, looming over his army.
Since the official announcement of season two, speculation over who might be or should be cast as Abby has been all over the internet, with fans of the show and the games pouring over Neil Druckmann's social media activity to get a sense of who he might be eyeing for the role. One thing is clear: Fans want a buff Abby; if Druckmann's tweet is anything to go by, they just might get their wish.