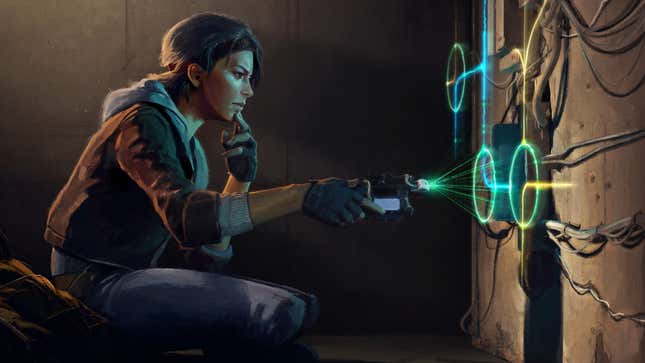 Given its history of experimental hardware, its infamously vague responses when asked about what games its working on, its failure to produce much-desired sequels to beloved games, and the smashing success of its recent surprise handheld, the Steam Deck, Valve's moves are tough to predict.
The company doesn't keep all of its cards so close to its chest, though. We know, for example, that Valve has big ambitions for the future of the Steam Deck (it even made a giant Steam Deck to convey its passion about the mini-PC); it's highlighted key areas of improvement it hopes to address in future iterations too. Valve has also openly discussed its ambitions to continue developing games. (Wow, you really thought about that one game again, didn't you? I told you to stop. Just let it go.) Still, the company remains somewhat of an enigma when it comes to figuring out what to expect.
Speculation isn't our only tool when it comes to predicting what the house that Gordon Freeman built might be up to, though. From recent interviews, info found in driver updates, datamines, and more, there's enough to start putting some pieces together without becoming a walking Charlie Day meme.